Nothing ruins your day more than finding out that the perfect purchase you just made is not authentic! We at ReTag make it a priority to carefully vet all our sources of supplies in order to ensure that only the best of the best quality is delivered to our customers. We make sure that no fake products are listed on our website by vigilantly verifying all the minute details of the listed products.
Our authentication process is fully detailed and thorough. We fully acknowledge the trust a customer places upon us while making a purchase, especially since shopping for reselling items is not easy. And that's why ReTag has a strict authenticity policy with a dedicated team that works round the clock to ensure all purchases made on our website are 100% authentic and safe.
To ensure that all the items sold on our site are 100% veritable we set the seal by complying on the following points:
HOW WE Authenticate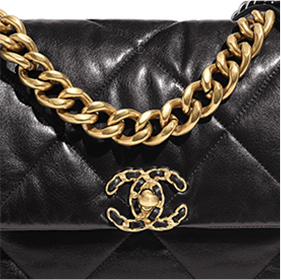 Hardware
Hardware quality in luxury brands is quite stylish as well as superior. The respective brand name is generally engraved in neat and high quality finesse. Authentic hardware will always feel secure and sturdy which serves as the main check for authenticity.
Date Code
The product code serves as a unique identifying factor while verifying the authenticity of the bag. Checking the product code is parameter that can guarantee the authenticity of a luxury item.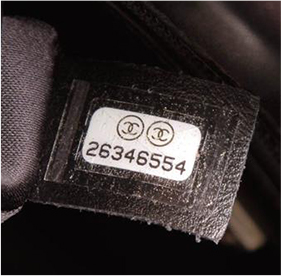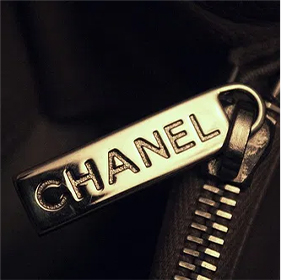 Zip-It-Up
One of the key inspection techniques to test out the authenticity of a luxury product is by checking the zippers used. Some high end brands like YSL use their own branded zippers whereas some use famous zipper brands such as Lampo.
Steer Clear Of Uneven Stitching
Uneven stitching is a straight pointer to the product being a fake one as all high end luxury brands make sure their products are crafted with perfection.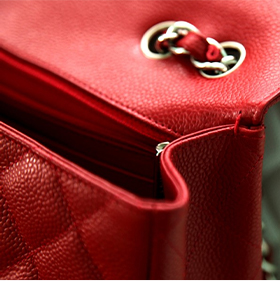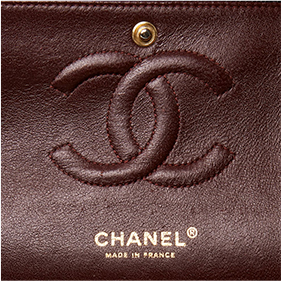 Logo/Embossing
The logo of every luxury brand is designed in a unique manner, serving as its identity. The brand name is usually written or embossed in a neat and even style and not printed on it. Every luxury brand has a particular way of embossing their logo or monogram on the product.
Authenticity Certification
We keep the essence of luxury reselling booming by ensuring that all items listed on our website are completely authentic! We provide authenticity certification while ensuring the below mentioned factors to bring to you only the genuine luxury products:
Absolute Seller-Buyer Reliability
For quick witted buying and selling experience, we make sure only credible items are listed on our website. We fully value the trust that our customers put into this website!
Maintaining a Credible Platform
Our team of experts makes sure that all the items listed on our website are screened with caution prior to their listing.
Attention to Detail
In order to effectively do what we do, our team ensures that all minute details of the luxury items being put up for grabs on our website are examined. Some of the essential checks consist of verifying primarily the soles, date codes, brand care labels, logo designs, etc.
Our Authentication Partner