GIVE YOUR LOVED PRODUCTS A SECOND LIFE
Our Bio-Cleaning Services not only extends the Lifespan of your Handbags and Accessories but also removes dirt and grime that causes Pre- mature ageing and accelerated wear and tear of the Product.
Your bag has seen better days, it's time for it to breathe…. !
From Fairly Used and cracked leathers to loss of shape, fading and stains. We expertly restore all items with the help of our In-House Experts.
Our expert team of technicians have decades of combined experience, restoring handbags from all brands and caring for some of the world''s most Exclusive and valuable accessories.'
From cleaning & protection, hardware & stitching work, right through to comprehensive restoration services, whatever your handbag requirements are , we have a Solution …!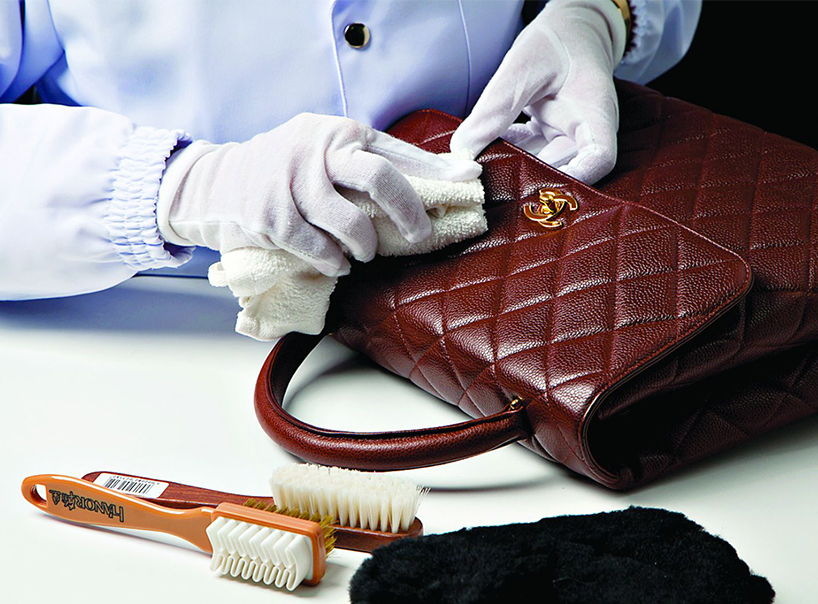 Don't be ignorant about the amount of bacteria you carry in your handbags and shoes.
Studies have shown that many of these items were contaminated with loads of bacteria that inadvertently get transferred thus affecting YOUR well being."
Frequent cleaning of your treasured belongings can drastically reduce the risk of contamination.
We offer cleaning services for bags , belts & Footwear
S.NO
OUR SERVICES
SERVICES FEE
1
Basic bio cleaning bags
INR 1500
2
Leather bag polishing

(restoration, recolouring & tone correction)

INR 3800 – INR 4500
3
Bags

(Refinishing/touch up)

INR 2500
4
Handbag repair

(handle/strap/piping)

INR 3,000 onwards
5
Bags complete colour change
INR 5000
6
Shoe spa

(cleaning/shining/polishing)

INR 1500
7
Shoe Recolouring & Restoration
INR 1800
8
Shoe Resoling
INR 2100
9
Belt spa

(basic spa)

INR 1100
10
Belt Restoration

(colour touch/remove tarnish/mildew from hardware)

INR 1600
11
Belt hardware Spa

( tarnish/mildew removal from hardware)

INR 800
TERMS & CONDITIONS
Final services/quotes will be recommended upon examining the product.
We do not give guarantee for stain removals for Basic bag/shoe/belt spa services
No guarantee of pen mark removal
All prices are inclusive of GST
Shipping extra